The college has a well stocked library with more than 6000 volumes which caters to the enhanced needs of the students for their academic,
professional development causing intellectual stimmulation to improve their thought processes.
Apart from regular textbooks and reference books, various National and International journals and research magazines
of repute dealing with various subjects are being subscribed to, along with social and political dailies and magazines.
It is our goal at the Libraries to provide excellent service to students and faculty that will advance each user?s learning, teaching,
and research experience and we strive to support library users.
We are also Member of Information dissemination Centre (IDC), Osmania University.
Internet connectivity is available to all the systems in the institute.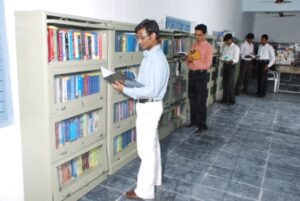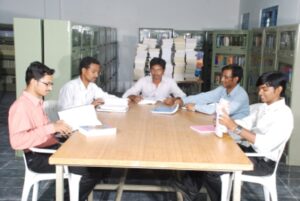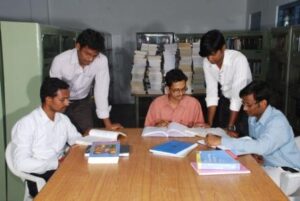 The college aims to provide an advanced IT infrastructure suitable for the support of the teaching and learning activities of the institute.
The college features state of the art technology coupled with contemporary software applications to help meet the computing needs of the institute
Computing resources for students and faculty are provided by the institute.
The computer center is connected with high-speed internet in order to provide the necessary connectivity to the world at large.
The computer centre is well equipped with local area network (LAN) providing multi-user environment connecting 300 terminals.
Facilities include availability of required contemporary packages as per the curricula.
The college is geared up with internet facility to help each student and faculty member learn more from the word wide web.
We will continue to ensure that the students get a proper training in both principles and practice.
Committed to ensuring that its students are fully informed about the current state of the art, and are thoroughly equipped to meet the challenges of the

Operates 10 own buses driven by experienced drivers
The buses cover all parts of the twin cities
R.T.C buses are also accessible covering majority areas of twin cities
The college buses starts from Tarnaka, and covers the following areas:
University, Shivam, Amberpet, Dilsukhnagar, Kothapet, L.B.Nagar, Sagar X roads, B.N.reddy nagar.